PhysioSource Clinical Staff
---
Joanne Sherman, PT
Joanne is the Director of Physical Therapy at PhysioSource.
She received her Master of Physical Therapy degree from the University of Michigan in 1994. Prior to opening PhysioSource in 2003 she worked as a physical therapist in a variety of clinical settings including inpatient acute care and outpatient rehabilitation, geriatrics and orthopedic/sports medicine. Her primary interests are aquatics, outpatient orthopedic, and industrial rehabilitation. In her 24 years in the Toledo area, she has developed a reputation as an outstanding physical therapist in this community. In her free time she enjoys spending time with her husband and children, traveling, and spending as much time as possible at their cottage on Devils Lake.
---
Colleen Duncan, RKT
Colleen is a registered kinesiotherapist, Office Manager, and Director of Community Relations and Marketing for PhysioSource.
She received her Bachelor's degrees in Kinesiotherapy and Human Performance at the University of Toledo in 1983 and has been a charter membeer of the PhysioSource team since 2003. Colleen has significant experience in musculoskeletal rehabilitation and has practiced in the field of outpatient rehabilitation for over 35 years. Her past experiences include the development of aquatic rehabilitation programs, outpatient co-treatment of orthopedic patients, and developing/instructing back education classes at numerous industrial sites. At PhysioSource, Colleen is a patient advocate and liaison for the patients to assure the highest quality of care in an efficient effective manner. In her free time, Colleen enjoys time outdoors exploring National Parks, skiing, and gardening. Colleen and her husband enjoy traveling to spend time with their three adult children.
---
Heather Swain, PT, DPT, CIDN
Heather Swain graduated from the University of Toledo's DPT program in 2016 and has acquired a wide spectrum of knowledge and experience. She is certified in dry needling, is apart of the LSVT BIG program and the Delay the Disease program, along with being trained in Graston Technique. Her extensive training gives her the tools to help reduce pain and restore mobility and function, while making daily activity easier for patients with chronic pain and Parkinson's disease. In order to help develop future physical therapists, Heather assists with the University of Toledo's physical therapy program assisting in the anatomy lab. In her free time Heather is involved with her family, Young Life, and volunteering at church. She enjoys gymnastics, reading, art projects, and playing with her dog Kona. Heather's ability to speak fluent Spanish is another valuable skill that helps her evaluate and treat Spanish speaking patients.
---
Emily Kreuz, PT, DPT
Emily is a physical therapist who graduated in 2021 from the University of Mount Union with her physical therapy degree. She also received her bachelor's of science degree from Miami University where she studied Kinesiology and had a minor in dance. Emily loves working in the outpatient orthopedic setting where she has the opportunity to work with patients of all ages with a variety of diagnoses. Due to her extensive dance background, Emily has an interest in helping dancers rehab from various injuries. Emily is passionate about providing a positive, encouraging environment where patients enjoy coming to PT to improve their quality of life. In her free time, Emily is involved at her church, enjoys spending time with her family and friends, traveling, cooking, and working as the assistant coach for her high school's dance team.
---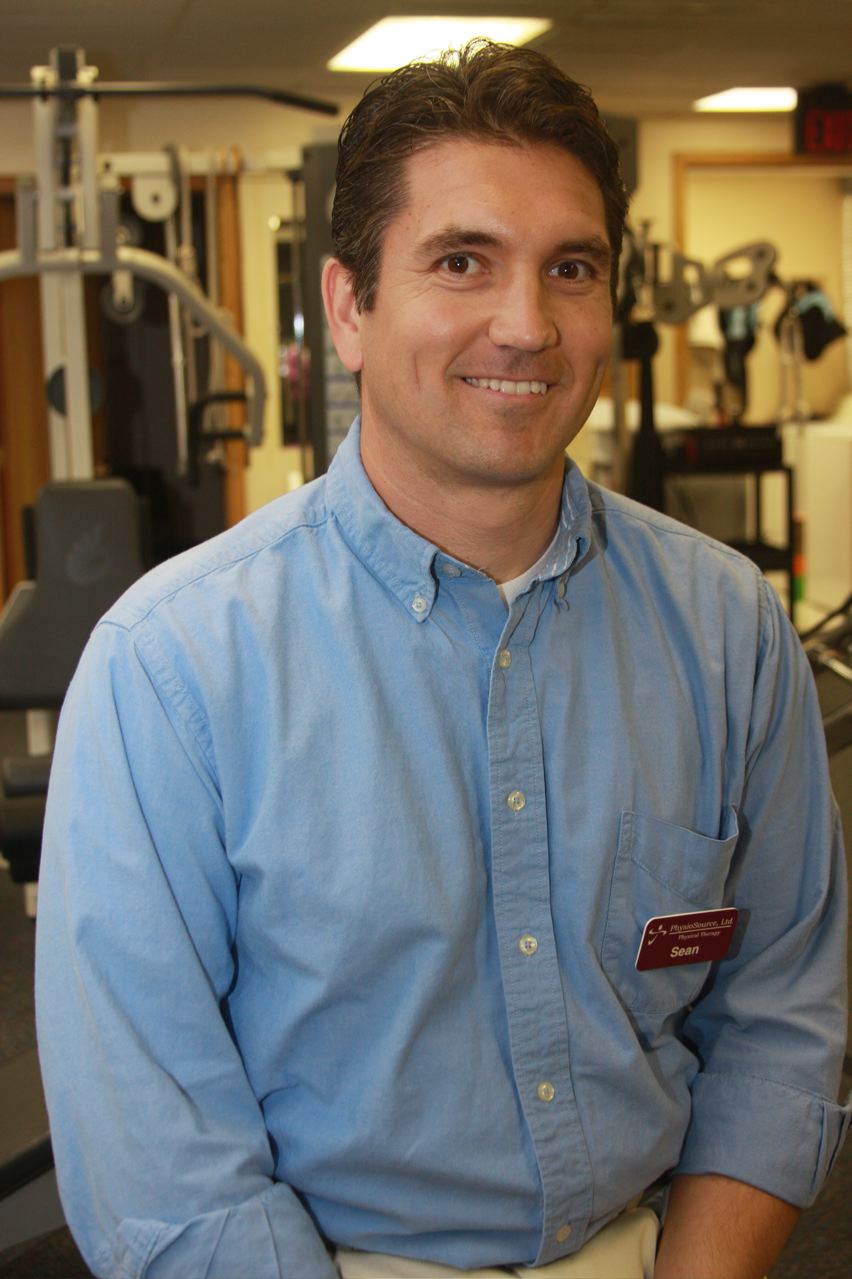 Sean Fitzpatrick, PTA
Sean graduated from Denver Technical College (1996) in Colorado where he lived and worked before moving back to the midwest. Sean's background is well rounded with experience working in a hospital-based system working with orthopedic patients, amputees, and neuro/spinal cord injuries along with working with home health patients. In the outpatient setting, Sean has specialized in orthopedics, treating patients both on land and in the aquatic environment. In conjunction with working at PhysioSource, Sean has been employed since 2014 with the Waterville Fire Department as a firefighter/EMT. In his free time, Sean likes spending time with his wife and kids. He enjoys outdoor activities and learning more about his faith. Sean has been a valuable member of the PhysioSource team since 2006.
---
Gabriel DeBord, PTA/LMT
Gabriel (Gabe) is a Physical Therapy Assistant licensed in Ohio and Michigan as well as a Licensed Massage Therapist. Gabe graduated from Healing Arts Institute in 2000 but realized lasting changes are made with education and action so he pursued his PTA degree at Owens Community College in 2008 allowing him to integrate massage treatment with physical therapy treatment. Gabe joined the PhysioSource team in 2021 with 13 years of physical therapy experience. He enjoys working in the outpatient setting where he incorporates natural movement patterns and awareness with everyday activities to help with the prevention of problems along with re-injuries. Gabe has a wide base of knowledge and has worked with Olympic athletes, industrial athletes, and weekend warriors. Gabe fills his free time enjoying the water, in liquid and frozen forms, with his two sons and beautiful wife.
---
Vivian Szymanski
Vivian is currently a student at The University of Toledo, where she is majoring in Exercise Science with a concentration in Pre-Rehabilitation Sciences. She plans to pursue a career in physical therapy as a physical therapist. At PhysioSource, Vivian greets patients with her friendly smile as the receptionist along with helping the PhysioSource team with a variety of tasks. Vivian also volunteers for Mercy Hospital and its Hippotherapy program assisting physical therapists to help improve disabled children's quality of life through the use of horses. In her free time, Vivian enjoys spending time with family and friends, fishing, and traveling up north throughout Michigan.
---
Carolyn Heidelberg, Certified Medical Biller
At At PhysioSource, Carolyn is our Medical Billing and Coding Specialist. Carolyn is a valuable team member keeping up with the ongoing changes in the medical billing world. She received her medical billing certification in 2000 and her Certified Professional Coder credential in 2006 through AAPC. She is an excellent resource and advocate for our patients with respect to their insurance billing. Carolyn has been a loyal team member of PhysioSource since 2003. In her free time she she loves creating memories with her friends, family and two beautiful grandchildren.